Application
WHL San Joaquin Valley: Building Capacity of Nonprofit Leaders in the San Joaquin Valley
The statewide WHL program is on hiatus. Please check back periodically or sign up on our mailing list for updates. To apply for WHL-San Joaquin Valley click here. Applications for 2012 are being accepted through January 6, 2012.
"I discovered that I can make a difference and that my voice has value." --WHL Alumni
The viability of nonprofit organizations depends on leaders who have a sense of purpose and passion to succeed but also requires a healthy dose of optimism and wielding of critical nonprofit management tools. Strengthening the network of nonprofit leaders, particularly those leaders who serve low-income communities and/or communities of color can go a long way to sustaining the nonprofit infrastructure.
To support this work, WHL-San Joaquin Valley will increase training and leadership development opportunities for women leaders of nonprofits in San Joaquin, Stanislaus, Merced, Madera, Fresno, Tulare, Kings, and Kern counties. Supporting women leaders by increasing social capital, enhancing leadership skills, and supporting development of peer networks will increase job retention and satisfaction and long-term impact of their organizations. WHL-San Joaquin Valley has two specific outcomes:
Increase social capital among nonprofit women leaders serving low-income people and communities of color in the eight county area

Strengthen leadership and management capacity of nonprofit women leaders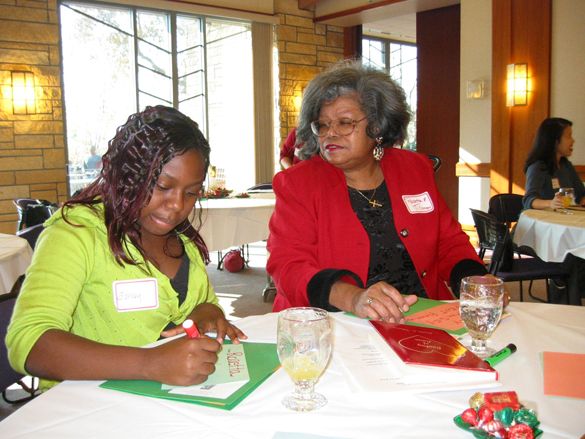 We seek to support changes amoung participants of the program including:
New and strengthened relationships and collaborations

Reduced feelings of isolation

Increased feelings of effectiveness, influence, and confidence

Increased sense of purpose and commitment to their work in nonprofit

Increased understanding of collaborative processes

Increased understanding of management tools
WHL-San Joaquin Valley is a special project of Women's Health Leadership (WHL), a program of the Center for Collaborative Planning, Public Health Institute. WHL-San Joaquin Valley is supported by a grant from The Community Leadership Project, a joint effort funded by The David and Lucile Packard, James Irvine, and William and Flora Hewlett foundations.