Our Team
Bridging Experience and Commitment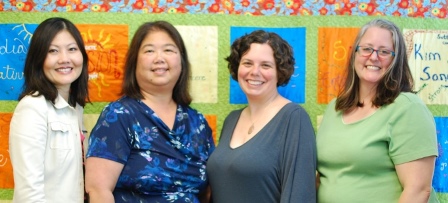 The driving force behind CCP is the experience, knowledge and commitment of our team. From our senior leadership to our consultants and support staff, our team is composed of professionals with unique experience and insights, driven by a shared aspiration: To support individuals and communities in reaching their goals of improved health and well-being.
Executive Director
916-498-6965

Connie promotes the Center's mission to advocate for health and social justice through work in community development, grassroots leadership development, and community building. Connie utilizes her community engagement experiences and public health training and background to support diverse organizations and communities in maximizing their capacity to affect social change.

Program Administrator
916-498-8302

Tanya joined the Center in January, 2016 and is responsible for working with the Executive Director on fiscal management and accounting for the Center. She is also assists with operations, fund development and contract management responsibilities. Tanya brings to the Center a background in nonprofit capacity building, community health and youth development.

Project Manager
916-498-6969

With CCP since 1999, Sarah has coordinated leadership development programs for women and girls for more than a decade. She also develops and implements trainings for grassroots communities, non-profits and institutions, and manages most of the Center's convening and conference management services. Her work is focused on building capacity, community and leadership in order to improve health and promote social justice.

Administrative Coordinator
916-498-6960
Ha has been with the Center since March 2006. Ha provides support for all of the Center's current initiatives and programs. As part of this work, she is responsible for assisting in logistical planning for meetings and conferences including the research of meeting venues, negotiation of vendor agreements, provision of pre-convening/on-site registration and logistical support, and production of conference materials. This position serves as the backbone for CCP's diverse and often complex portfolio of training, convening, leadership development, and intermediary support projects.